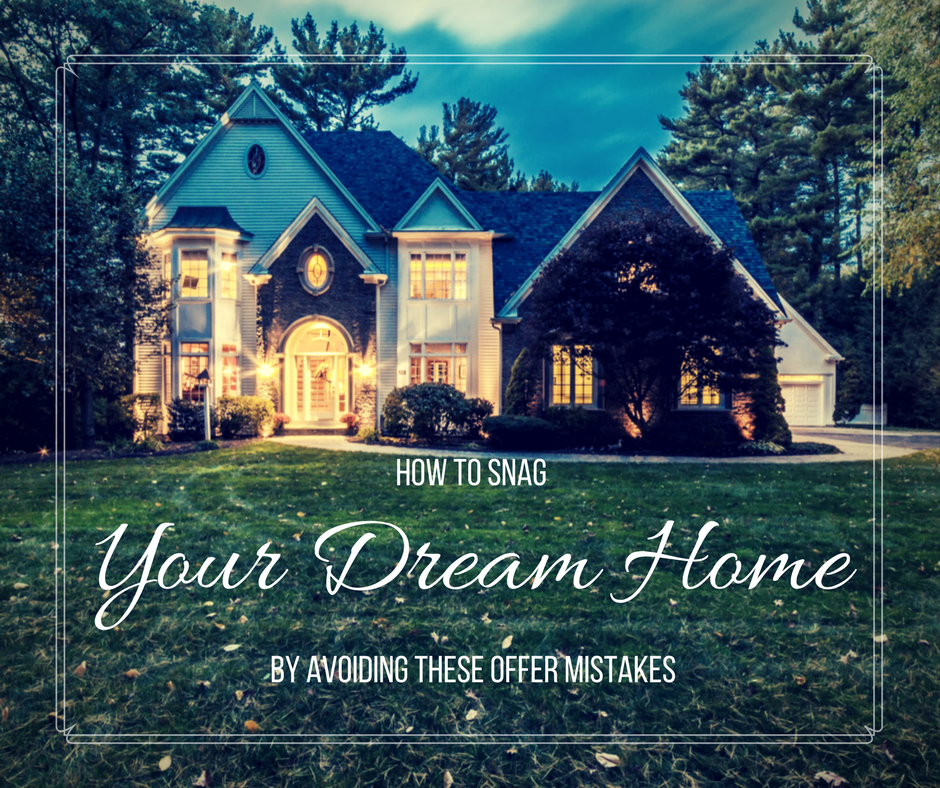 You've been looking for months and you finally found "The One." You're already picking out new colors for the walls and imagining hosting BBQ's in your new gorgeous back yard. But wait - there's still one more really important thing you need to do - make the offer that wins the house. Don't mess up your chances with any of these common home offer mistakes.
Waiting to make an offer
If you think you've found the perfect home for you, the worst thing you can do it wait to make an offer. Of course it's natural to feel some uncertainty, as this is likely the biggest financial decision of your life. But the longer you wait, the more likely you could be setting yourself up for failure. Waiting to put in an offer could lead to having to pay more in a bigger war situation or missing out all together.
It also helps to be logistically ready. While house hunting, put together all of your paperwork including bank statements, pre approval letter and any other documents supporting proof of fund. If you have everything ready, you and your agent can act quickly when you finally find "The One."
Offering your maximum pre approved amount
Often times sellers find themselves in a situation with multiple offers, which means a bidding war, and a successful buyer will be the one who is prepared for it. This best way to prepare yourself for battle is to make sure you've got a strong financial proof. With a pre approved letter, this shows the seller your financially prepared to buy their home.
When you do make an offer, avoid submitting a price that matches exactly the the amount you were pre approved for. When you're competing against other potential buyers, you will likely need room to negotiate and go up in price. If you offer your max, it could cost you the home.realtor.
Using an obscure lender
It helps to use a well known local lender or bank. Often times people will get online pre approvals from out of state lenders or online entities. Sellers are typically more comfortable and trusting with a local lender they know, or have at least heard of.
Lowballing
A lowball offer could hurt your chances of the property. Trust your agent, even if you have to offer a bit more than you'd like. If you lowball in hopes to start a negotiation, it could backfire, and especially in a seller's market. The offer needs to be backed up with math and comparables. If not, it could come across as disrespectful and completely turn the seller off.
Waiving the inspection contingency
An inspection is the ONLY way to uncover potential issues that could cost major $$$ to fix. Imagine foregoing the inspection only to find out after you've already bought that home that the foundation is cracked, or the roof needs major repair, or the electric is outdated and unsafe and needs replacing. Avoid this and just get the inspection, it's worth it!
Letting others sway your offer
It makes sense to want to get a 2nd opinion on a home you're seriously considering purchasing. But be careful about letting them influence your offer. Of course they mean well, but they haven't seen the other homes you've seen and are likely not up to date on market conditions. If you're going to ask someone for their advice, ask them to join you in the process as much as possible, so you're all on the same page.
Not selling YOU!
It's important to make a good impression on the seller. Yes, this seems kind of backwards, but it makes sense in the long run. The second you walk in to that open house or private tour, the offer process begins. The market is competitive, and the listing agent and seller are often trying to figure out which buyer will be the easiest to deal with. So, don't point out defects and ask a lot of nitpick questions, and definitely DO NOT insult the owners taste with all of the changes you would want to make. Also, it doesn't hurt to write a personal note - it could be just enough to boost you to the top of the seller's list!
If you are still looking for your dream home, check out our listings here. Or, if you're interested in Kim's help to find "The One," reach out to her today at 508.808.1149 or KimFoemmel@gmail.com