As of December 1st, a new law has gone into effect regarding smoke detectors. The new law states that when homes built before 1975 are sold, the house must be equipped with smoke detectors with a 10-year life span. These detectors are sold as 10 year sealed lithium battery power smoke alarms.
Also remember that current law require photoelectric detectors covering an area within 20 feet of a kitchen or bathroom that contains a bathtub or shower. The 10 year sealed detectors are sold with both photoelectric and the older ionization technologies. We found this Kidde 10 Year Kitchen Model, that also doubles as a carbon monoxide detector, at Home Depot selling for $49.97.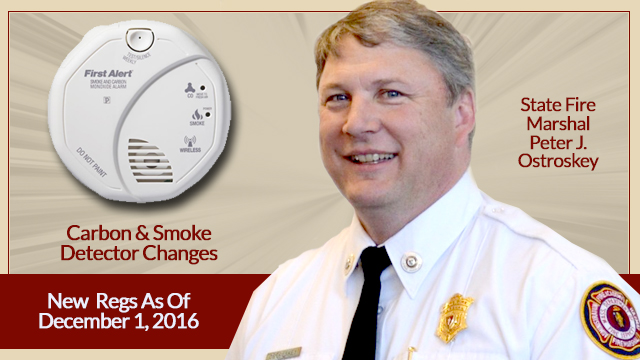 State Fire Marshal Peter J. Ostroskey, as part of this year's Fire Prevention Week told the Boston Globe that "what we've seen in the past eight to 10 months across the state is that our fatal fires involve homes that have smoke alarms in them, but they are inoperative." Ostroskey said that as investigators search charred wreckage of fatal fires, they have discovered that batteries have been removed or that the smoke alarms themselves have not been replaced even though they are no longer functioning properly because they are 10 years old or older.
Even if you aren't selling your home at this time, please remember to upgrade your smoke detectors if your home was built in 1975 or before to ensure you and your family are safe.
When you are ready to sell, we will help you find your dream home and make sure your smoke detectors are upgraded and in tip top shape!