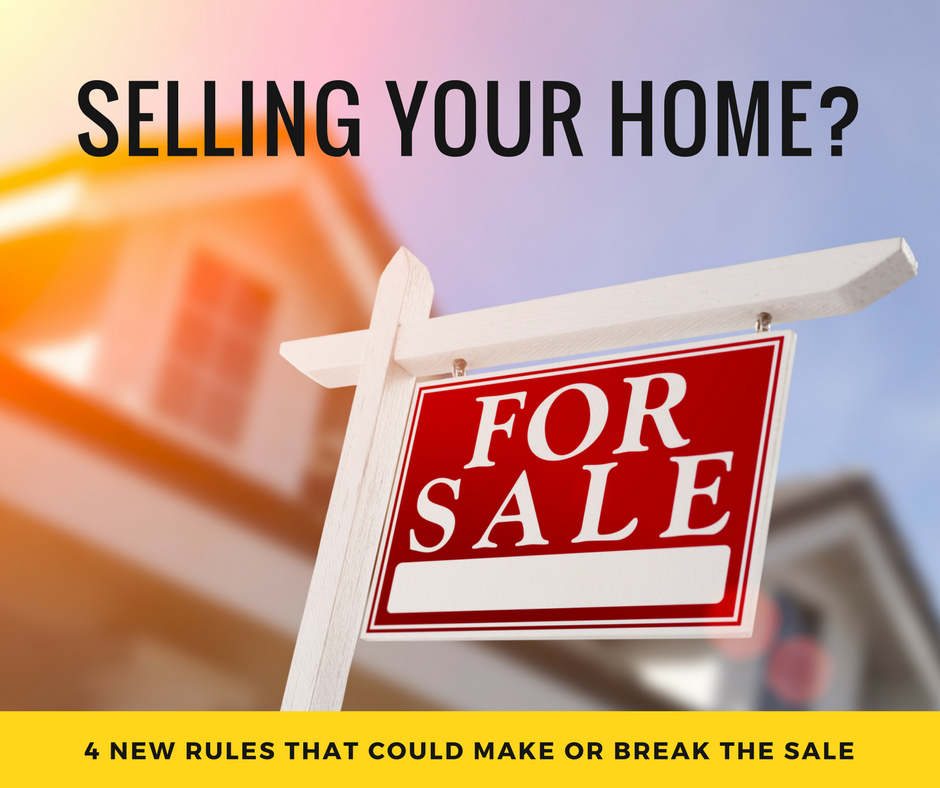 The days of just plopping a "For Sale" sign on your lawn is long gone. Times are changing and good news for you - it's a sellers market through and through. In other words, demand for homes is up and inventory is low. Plus, home buyers are worried interest rates are going to rise and looking to buy a home sooner rather than later, meaning there's pressure on them to submit offers quickly - and full ones or even above list price. All of this puts sellers in the driver's seat. Here are just a few tips that will help you and your agent:
Price it right
It might seem like it makes sense to price your home a little bit over market value so you can at least negotiate the price with buyers down to some reasonable, don't do it.
If your home is still on the market after a month or so, most buyers are going to assume there's something wrong with it. However, you could also consider listing it a bit below market price - a strategy that may work in your favor by sparking a bidding war, which could also drive the price up higher than you could have imagined!
2. Marketing, Marketing, Marketing
Professional photographs are an absolute MUST. Nothing is worse than coming across dark and blurry photos on Zillow. We recommend you take it even one step further by hiring a professional videographer to create a video tour.
Practically everyone is on Facebook these days, so it makes sense that you would want your listing on social media for all to see. Make sure your agent is using all of today's avenues to attract the right buyer, and are posting video tours, photo galleries, floor plans, and links to the listing (on Zillow, Trulia, realtor.com AND the agent's website) on not only Facebook, but Twitter, Instagram, LinkedIN, Google+, etc. as well. And it doesn't hurt to share some of your agent's posts on your account so all of your friends can see too!
3. It's all about the staging
First impressions count! Consider hiring a professional home stager. They are up to date on all of the recent design trends and can turn a shabby, seemingly cluttered room into a space that everyone can see themselves living in.
The payoff can be huge, but the costs add up. Most home stagers charge a few hundred dollars just for the initial consultation, and twice that per month per room. If you can't afford to stage the whole house, focus on at least the kitchen and living room, as they are the most important rooms to buyers according to the National Association of Realtors®' 2015 Profile of Home Staging survey.
An even cheaper option is to try virtual staging. You send your photos to a company, they tastefully drop some digital furniture in, and voilà! You've got yourself a staged room. Virtual staging is also great for greening up grass, adding a fire in a working fire place, and even changing the colors of the walls. Some companies that can do this for you are VHT Studios, Box Brownie, and Spotless.
4. So you've gotten more than one offer…
Because inventory is so low these days, there's definitely a chance you'll receive multiple offers. Although this is a pretty good problem to have, it can also be stressful. We advise you create a plan for your response if (and when!) you receive multiple offers.
The decision depends on what is important to you. Are you just looking to accept the best offer and move out fast? Or are you hoping to spark a bidding war between buyers to drive up the price? Either way, consider each offer's full terms, contingencies, closing window, and the buyer's financing.

If you are interested in selling your home, call Kim today! 508.808.1149