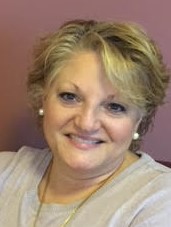 Kimberly is a long time resident of the Metro West community and a native of Massachusetts. New England has proven to
be a wonderful place to reside where she enjoys being able to share her extensive knowledge and familiarity of the area with
her clients.
Kimberly is passionate about real estate. Since 2008, she has been connecting sellers and buyers alike to the best towns and
homes that suit their varying needs. Kimberly is an expert in the home selling and home buying processes and prides herself
in providing the outstanding negotiating and extraordinary service her clients deserve.
Favorite Quote: "Seek first to understand then be understood." Dr. Stephen R. Covey.
Exceptional Representation | Consistent Results | High Integrity
Both buyers and sellers seek out her knowledge of the marketplace, which is only eclipsed by a tireless work ethic, excellent communication skills and her friendly, empathetic nature. Kimberly specializes in real estate transactions involving fine homes while consistently upholding the highest ethical and professional standards of the real estate industry and painstakingly maintaining total discretion, privacy and confidentiality to maximize her clients' best interests.
Kimberly collaborates with attorneys, inspectors, accountants and financial advisors to provide real estate expertise and to create a professional team environment on behalf of her clients. Her exceptional service will benefit her clients forever. She strives to interface with her peers in an ethical and professional manner. Kimberly's patience and her sensitivity to her clients' needs are extremely effective in achieving the desired results.
New Construction | Historical Homes | Understanding Architectural Plans
Kimberly ensures that all of her transactions are carried out effectively, with strict confidentiality. She maintains a stellar reputation by consistently practicing honesty, integrity and dedication.