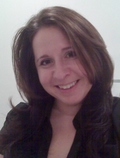 Kim Foemmel is a top producing real estate broker in Boston Metrowest, having sold over $100M in real estate. Kim has an exceptional ability to update and stage a home to sell for a higher price! She has been doing property management for 19 years with hyper focus on luxury homes for the past 8 years. Kim has a warm, personable and caring personality. Her team offers extensive marketing like no other to make her clients homes stand out among the competition. Call Kim today for a confidential market analysis for your home!
Kim specializes in the following communities:
Hopkinton
Southborough
Westborough
Framingham
Natick
Wellesley

Prior to real estate, Kim managed state-of-the art research labs at Harvard University and the Dana-Farber Cancer Institute. Most recently, Kim was the Assistant Director of Research Operations at Harvard who facilitated the design and construction of research space and the relocation of labs. Kim's experience working alongside Architects, Engineers, and Construction Teams makes her a wonderful asset to the real estate arena in being able to promote new construction, energy efficient home technology and quality built homes.

When she is not working, Kim can be found riding her motorcycle on the country roads, competing in billiard and poker competitions, rollerblading, and kayaking. If you are looking for a tech savvy agent and a top negotiator who enjoys specializing in finding homes that meet her clients' lifestyles, feel free to contact her to assist you with all your real estate needs!
Memberships/Affiliations
Dana Farber Cancer Institute Boston Marathon Challenge (2014)
National Multiple Sclerosis Society: Bike to the Breakwater Fundraiser, Maine (2008-2011)
American Pool Players Association (APA) 8 ball & 9 ball (2007-present)
North Central Classics & Customs Car Club (1997-present) Member of the Year (2002), Webmaster (2000-2008), Secretary (2001), Newsletter Editor (2002-2006). *Proceeds of our car show support the Children's Miracle Network.
Healthy Lifestyles - Marshfield Area Coalition (2003-2006)
Marshfield Area Friends of the Trails (2003-2006), Founder (2003), Secretary (2003-2004), Treasurer (2005-2006).
Bike to Work Week - Worksite Coordinator for Marshfield Clinic (2004-2006)
Upham Mansion 5K Run/Walk - Marketing Coordinator (2004-2005)
Greater Boston Real Estate Board (2011-present)
National Association of Realtors (2011-present)
Friends of Hopkinton (2018)