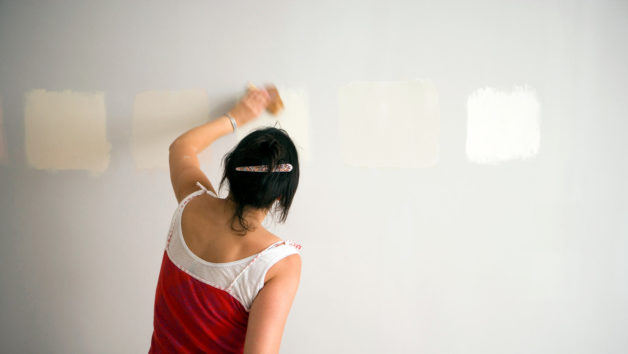 Prospective buyers are more likely to see themselves in your home that you are selling if things are neutral. We recommend painting walls with a shade of white. However, picking the best white can actually be really complicated. Should the white be warmer (more red and yellow undertones) or cooler (more blue undertones) than the regular white primer?
Consider the architectural style as well as the amount and type of lighting of your home.
The best advice we can give is to test a few different whites in a few different rooms and in a few different spots to see how the light hits it during different times of the day and from different angles.
Learn more about picking the "just right white" for your home here